General Incorporated Association of Sustainabridge was founded as a support group for the NGO Sustainabridge in order to help people in Myanmar to become economically independent through self-help efforts. Its objectives include technical cooperation, education, human resource development, improvement of livelihood, environmental conservation, support for women, and humanitarian support without sacrificing sustainable development.
The international NGO Sustainabridge , based in Myanmar, is deploying technical/vocational training operations in Karen, Myanmar, to enable young people and women to improve their livelihood and increase their income through learning technical skills.
Sustainabridge aspires for a world where everyone can realize a peaceful and valiant life by providing needed support to socially disadvantaged people from a neutral standpoint without political or religious biases.
– MISSION
Message
Since it was democratized, Myanmar has been progressing in economic growth, but the country still has many problems such as conflicts between ethnic and religious groups, marginalized neighborhoods, and increasing disparity in wealth.
We launched the General Incorporated Association of Sustainabridge to help realize a society in Myanmar where politicians, religious leaders, Official Development Assistance (ODA) from other countries, non-profit organizations, and for-profit companies can all respect each other, cooperate with each other, and overcome "being different."
It was 2004 when I first visited Myanmar as a staff of an NGO. Ever since in the following 16 years, I have engaged in on-site international cooperation such as construction projects for schools, wells, and bridges as well as techinicalvocational training operations, through which I have always been considering benefits utmost for residents even in the politically sensitive areas such as Rakhine and Karen state that have multiple layers of conflict of interest.
My grandfather exerted himself constructing Five Bridges of Amakusa (Amakusa Gokyo) in Kumamoto Prefecture in Japan and was full of enthusiasm to improve the quality of life for local residents and also to develop the local economy. 
Being in a different time and place, however, I will keep carrying my grandfather's intentions and passions to improve the world where we live in collaboration with people in Myanmar. I pledge to render a service to ensure that Sustainabridge becomes a bridge between Myanmar and Japan. 
Sincerely,
Akiko Mori, Representative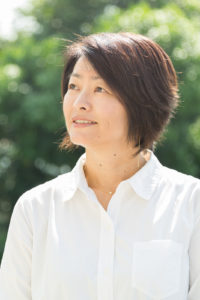 Organization info
■ Name

General Incorporated Association of Sustainabridge

■Incorporation date

October 1st, 2019

■Representative 

Akiko MORI

■Business descriptions

Vocational/technical training (in Hpa An and Lay Kay Kaw)

Training of TrainersLeadership training

Dispatching experts

On-the-job training

Planning, operating, and administering relevant 

information sessions, research, events, seminar, lecture, etc.

Consulting work

■Address

Yangon Office

No. 9, U Lu Ni Street, Kyee Myin Daing Township, Yangon

■Tel

+95-1-2301241

■E-Mail

info@sustaina-bridge.org

■Website

https://sustaina-bridge.org/