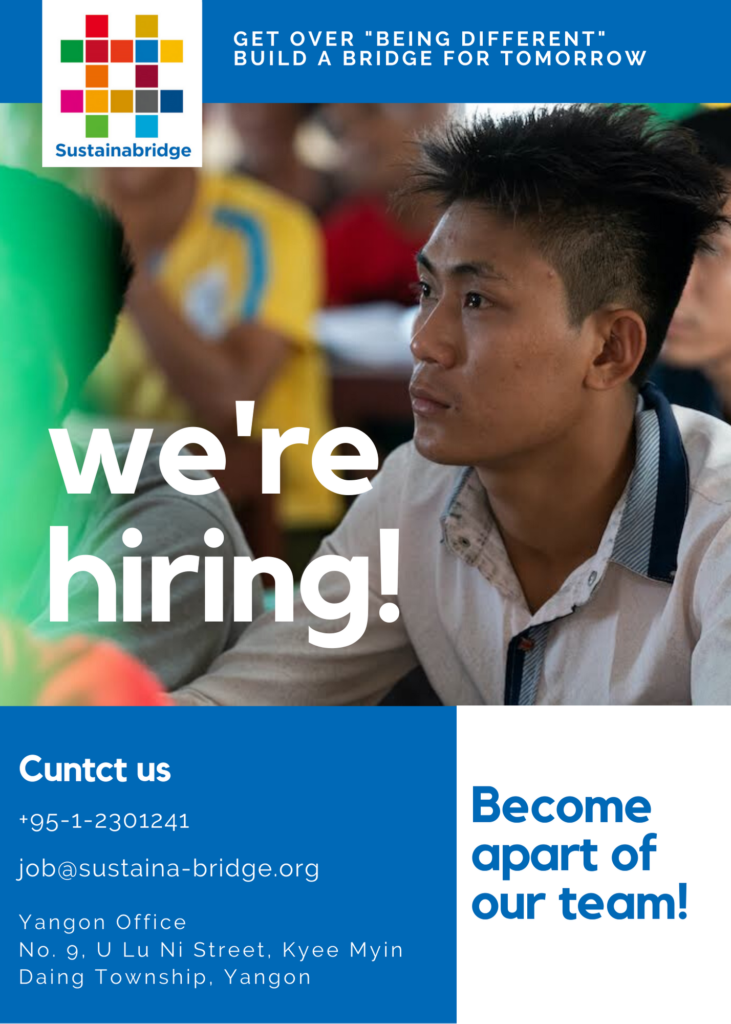 We are looking for ….




Sustainabridge (SB) is an International Development NGO, founded in 2019
and governed by Japanese Law, working at field level to provide sustainable development by encouraging Myanmar people's own effort in collaboration with The Nippon Foundation.


SB is currently seeking motivated person who has qualification and experience to implement our activities, SB carry out Vocational Training School Project in Hpa-an and Lay Kay Kaw Townships, Kayin State in order to develop local community, by assisting the youth to enhance their capacity
and Job opportunities.